On Groups: Association for Contextual Behavioral Science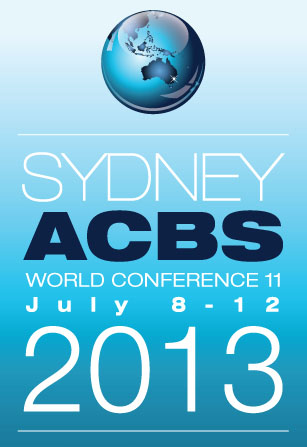 This post is the first of a new series called "On Groups" which feature a group related, directly or indirectly, to behavioral science. Today we highlight the Association for Contextual Behavioral Science (ACBS). ACBS is a relatively recent group, founded in 2005, and functions as the main advocacy organization for Relational Frame Theory (RFT) and Acceptance & Commitment Therapy (ACT).
RFT has been called, controversially, a "post-Skinnerian" account of human language and cognition. RFT is based on operant principles, but the form is very different from Skinner's verbal operants discussed in Verbal Behavior. As quoted from the ACBS site, "

Relational Frame Theory adopts the view that the core defining element in all of these, and many other inherently verbal activities, is

arbitrarily applicable relational responding

, and moreover that such responding is amenable to a learning or operant analysis.

RFT treats

relational responding

as a

generalized operant

, and thus appeals to a history of multiple-exemplar training. Specific types of relational responding, termed

relational frames

, are defined in terms of the three properties of

mutual

and

combinatorial entailment

, and the

transformation of functions

. Relational frames are arbitrarily applicable, but are typically not necessarily arbitrarily applied in the natural language context."
RFT also forms the basic empirical foundation for ACT. As quoted from the ACBS site, "
Developed within a coherent
theoretical
and
philosophical
framework, Acceptance and Commitment Therapy (ACT) is a unique
empirically based
psychological intervention that uses acceptance and mindfulness strategies, together with commitment and behavior change strategies, to increase psychological flexibility. Psychological flexibility means contacting the present moment fully as a conscious human being, and based on what the situation affords, changing or persisting in behavior in the service of chosen values.
Based on
Relational Frame Theory
, ACT illuminates the ways that language entangles clients into futile attempts to wage war against their own inner lives. Through
metaphor
, paradox, and experiential exercises clients learn how to make healthy contact with thoughts, feelings, memories, and physical sensations that have been feared and avoided. Clients gain the skills to recontextualize and accept these private events, develop greater clarity about personal values, and commit to needed behavior change."
Lastly, in 2012, ACBS created the Journal of Contextual Behavioral Science as an outlet for research in RFT and ACT. Though such research has been ongoing since the 1980s and published in journals commonly cited by members of the Association for Behavior Analysis International, ACBS has grown exponentially in the past decade to truly become a independent organization with its own annual World Conference in a different country each year. This year will mark the 11th WorldCon in Sydney.
To learn more please visit contextualpsychology.org today!